Style & Size Advice
How do I work out my head size?
Take a tape measure and measure around your head, just above your ears, in either inches or centimetres. All of our hats and caps come sized and you can choose which sizing scale you wish to use. We've set the default to European sizing which is centimetres.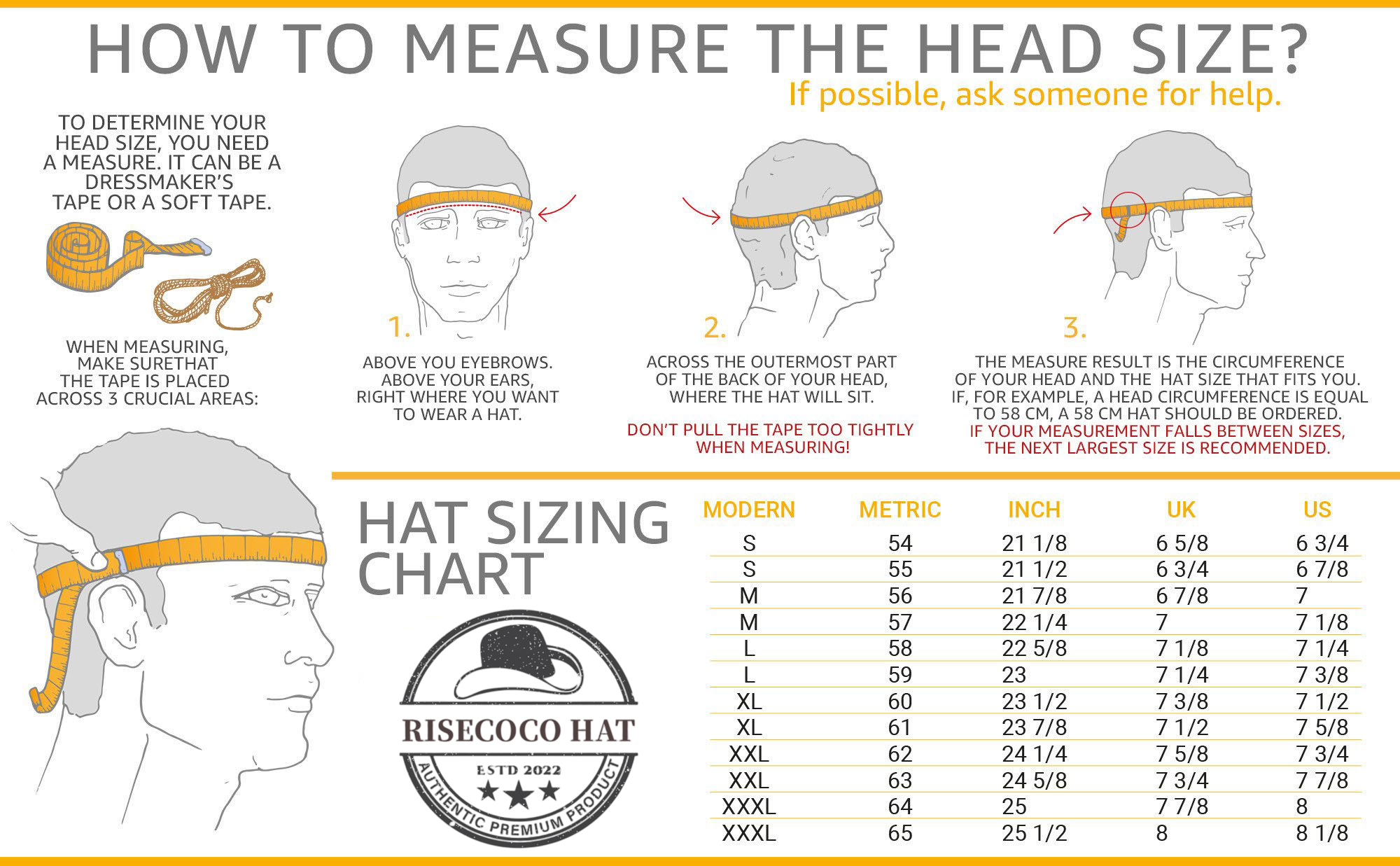 What is the correct way to style a brim?
The classic way to style your brim is flipped down at the front, and curled up at the back. However all of our brimmed felt hats can be worn with their brims turned back and front. Hats can also be worn on the back of the head but make sure to go down a size if so.
What happens if my hat gets smaller?
Over time the natural fibres in our hats and caps may reduce its size slightly, usually if the piece has been subjected to rain or any dampness. To stretch your hat back to its original size, we recommend using a hat jack - you can find our top tips for using a hat jack on our 'Hat Care' page.
What should I do if my hat or cap gets wet?
Do not place on a radiator! You should always allow your hat or cap to dry naturally in a warm place.
How should I handle a Panama?
Panamas must always be handled by the brim and not by the crown. Handling a Panama by the crown will cause the material to irreversibly split.
Size Chart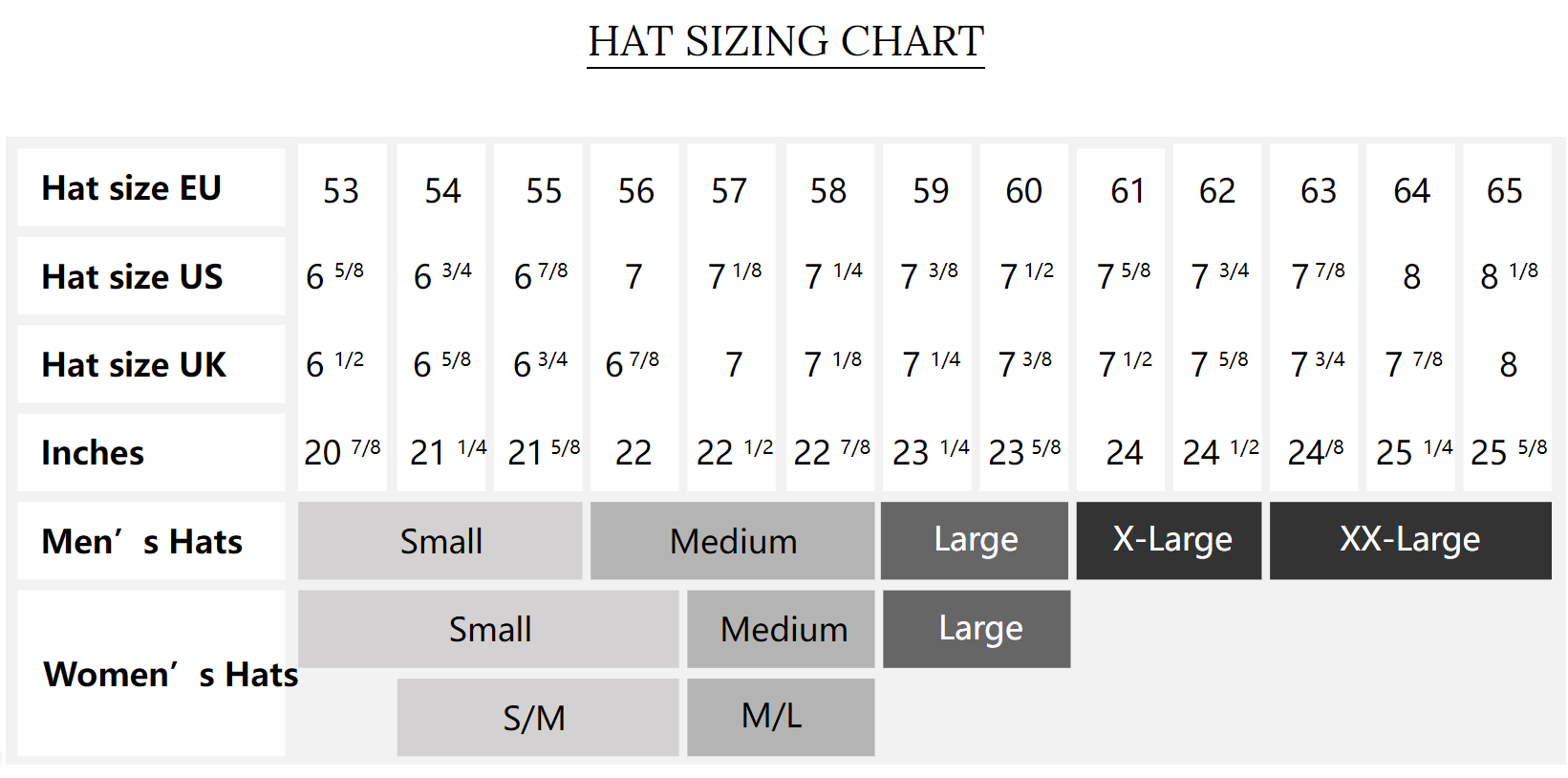 I've inherited a silk topper but it's not the right size – can it be adjusted to fit me?
Unfortunately it is not possible to increase the size of a top hat. However our master hatters can alter the shape if there are gaps between the hat and your head by using the conformateur. For this we suggest booking an appointment to visit us in the shop along with your hat so that we can take a look - use our online enquiry form on the 'Contact Us' page.
Can you change the band & bow on my hat?
Yes,You can choose and change any ribbon style and color you like!