About transport:
Many businesses choose to use plastic bags in order to save costs. This will make the hat produce creases. Our packages are packed in cardboard boxes to protect them from distortion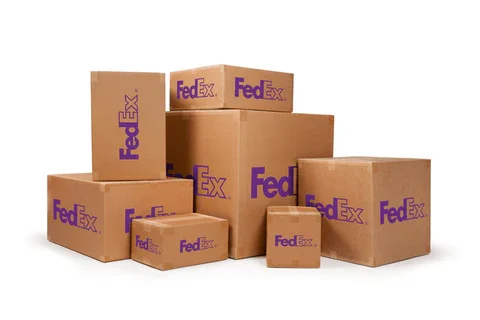 Our goal is to offer you the best shipping options, no matter where you live. We deliver to hundreds of customers across the world every day, and we strive to provide you with services of the highest level.
We are dedicate to optimized our logistic system all the time,we believe that premium shipping will enhance customers' satisfaction and every visitor will love thevenline shopping journey.
Shipping Term and Timing:
Standard Shipping 6.99USD
Note: Standard Freeshipping for orders over $60
Thanks for reading our shipping term, please refer to below shipping timing,it will help you know how long package will take and hope it will be helpful to control your best delivery moment without delay and enjoy ultimate shopping experience. We have 3 grade shipping options:Standard, Express and Premium logistic service. Customer will enjoy the FREE STANDARD SHIPPING on orders over USD$60(Shipping fee is excluded).
Preparation For Delivery:
All packages will be sent out within 2 weeks when order is placed. And preparation for package is NOT including the shipping timing. At the same time,tracking number information will reach out to you via email once your order is shipped.
Shipping notes:
Shipping times can be affected by variable customs clearance times or public holidays. If you have not received your package based on the above estimates, please kindly contact us.
Shipping times will be affected during public holidays; manufacturers and couriers will limit their operations at these times. Unfortunately this is outside of our control. Normal service resumes immediately after holiday.
It may take 2 days to updated order shipment before the Tracking number active at courier's system. If the information has not appeared on the courier's website, please try again after 24 hours .
We ships all packages from our domestic / warehouse. Free shipping service will be effective once order is over $49.
The delivery time and transportation time may be delayed, and the specific arrival time will not be guaranteed. The specific transportation situation will be known according to the feedback from the transportation company.
COVID-19 Notice: Our shipping times may be longer than indicated as changing COVID-19 restrictions affect delivery services. Know that our fulfilment teams continue to send product daily as we take extra precautions to ensure their safety. Thank you for your patience and understanding.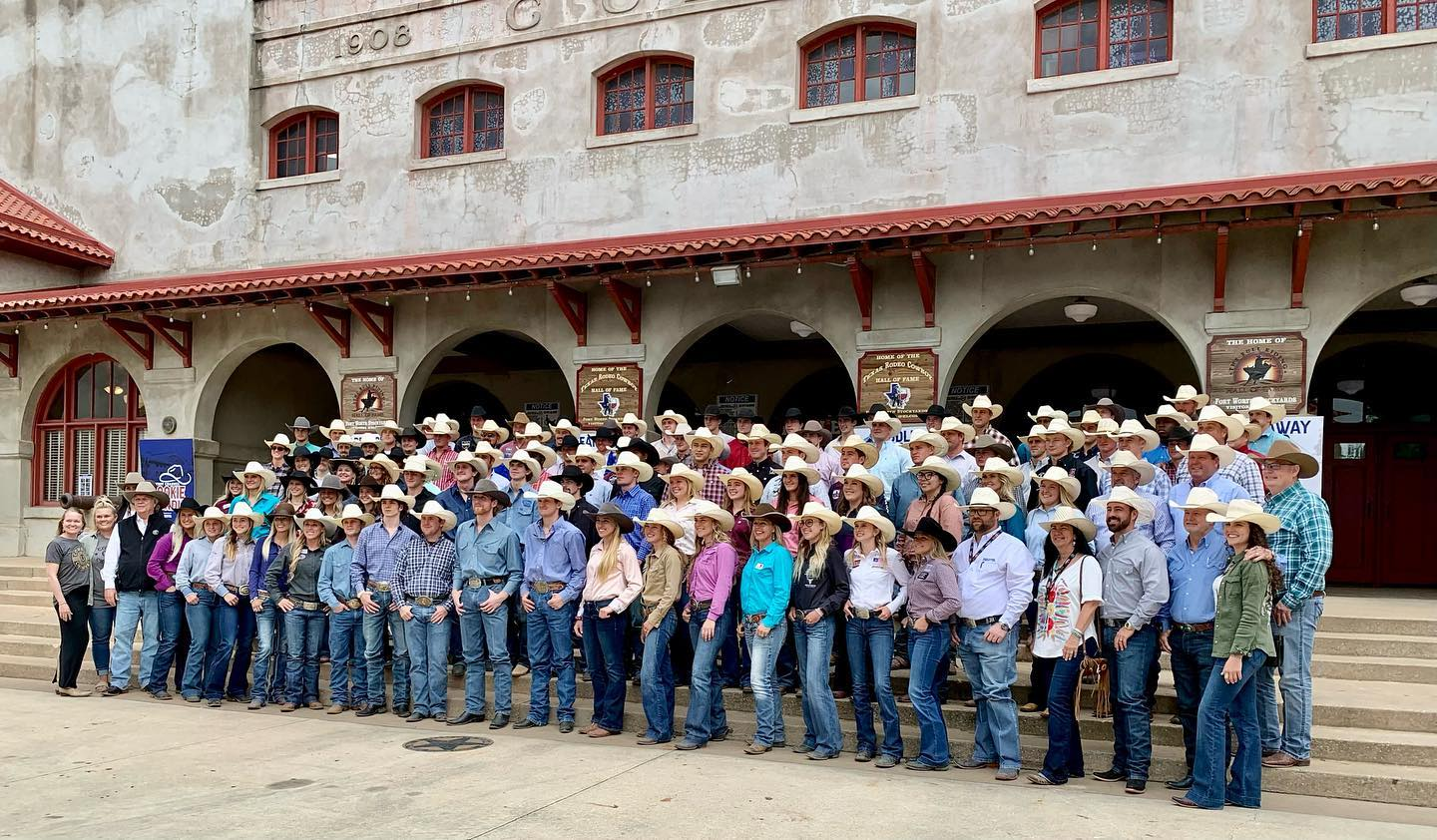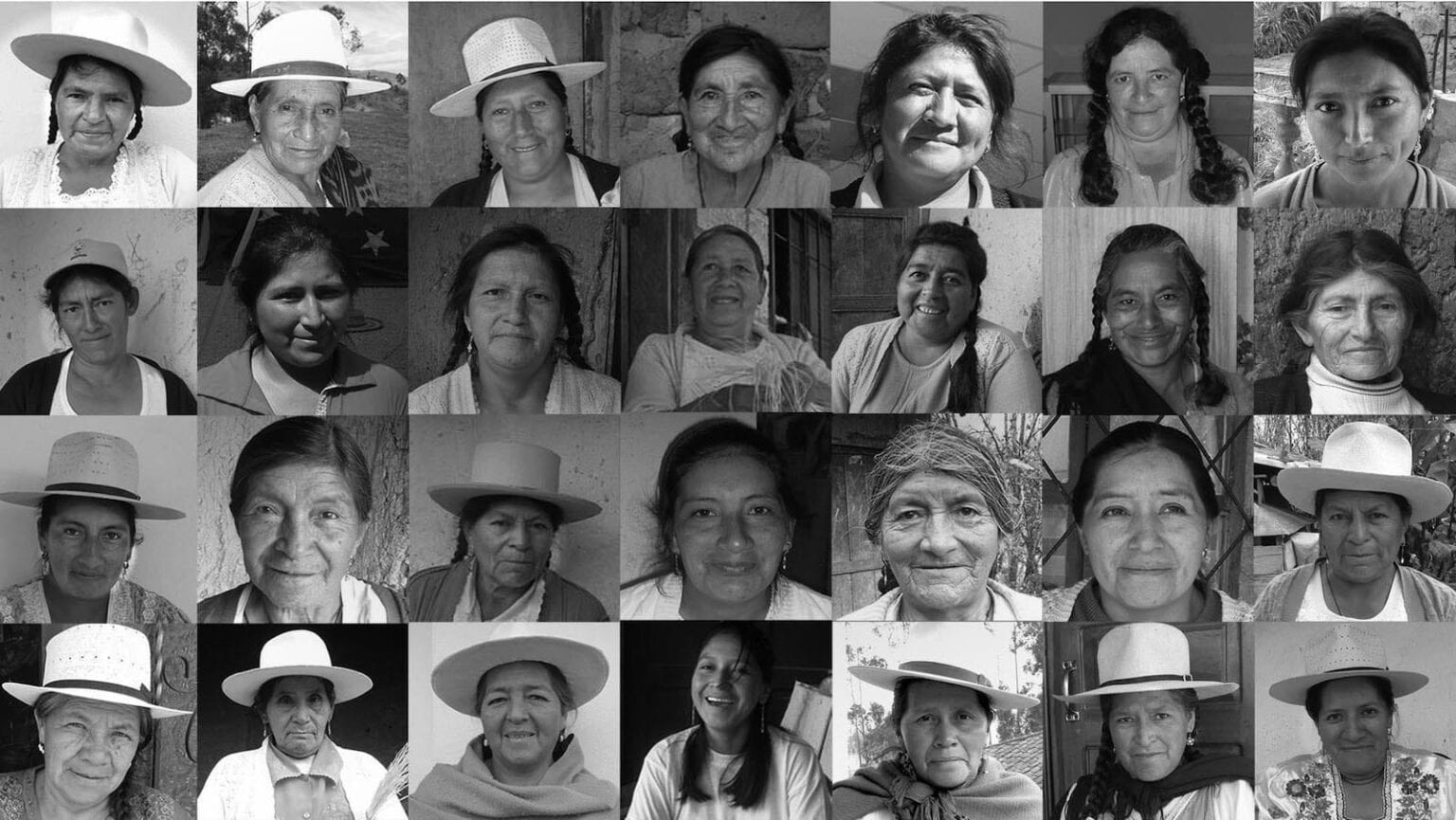 WEAVING A BETTER WORLD
The historic exploitation of underpaid weavers by unscrupulous middlemen means that this timeless skill is under threat. The younger generation, quite understandably, have been searching for alternative ways to make a living. This has led to the community, where we work in Ecuador, having some of the highest rates of migration in the country, with 60% of children having at least one parent who now lives overseas. The destruction of family and community life has led to high rates of alcoholism, double the national rate of youth suicides and teen pregnancies are the norm.
The art of creating Panama hats weaves into the fabric of daily life for Andean mountain communities. Women weave everywhere – on the bus, walking to the market, on their way to the fields. It is so intrinsic to Ecuadorian day-to-day life that in 2012 UNESCO declared the art of weaving a Panama hat was on its Intangible Cultural Heritage* list.
Weaving a hat from paja toquilla represents the cultural heritage of an entire community. There is a campaign in Ecuador to rename the Panama hat the 'Ecuador hat'. This movement has our full support.
*Intangible Cultural Heritage is a term used for knowledge, traditions and rituals that permeate the everyday life of a particular community. This heritage forms an intrinsic part of its identity and culture, passing from generation to generation.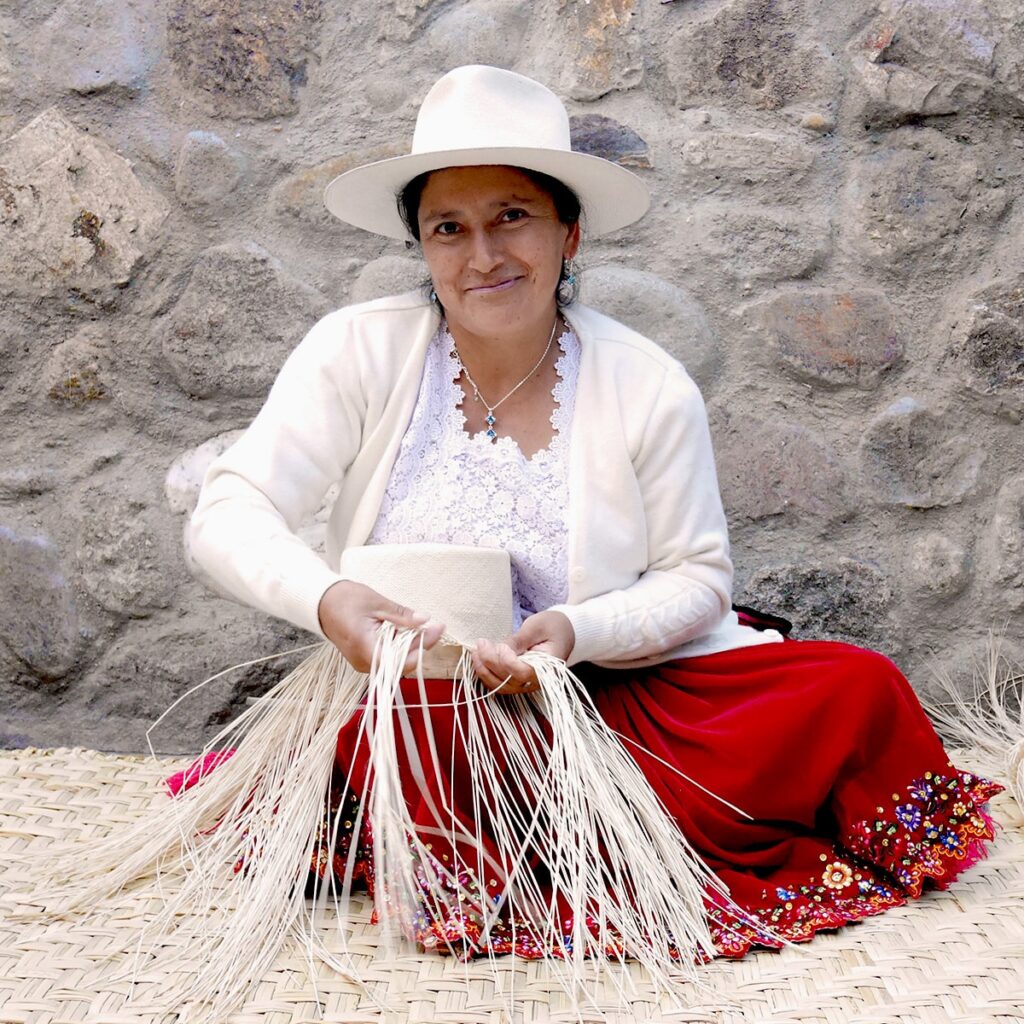 WHO WE WORK WITH
Yet this timeless skill is under threat because of the continued exploitation of underpaid weavers by unscrupulous intermediaries. Quite understandably, the younger generation has been searching for alternative ways to make a living. Consequently, there is a migration problem in the Ecuadorian community where we work, with 60% of children having at least one parent who lives overseas. The destruction of family and community life has caused other socioeconomic problems such as alcoholism, youth suicides and teen pregnancies.

Most Panama hats pass through the hands of up to seven different intermediaries. These middlemen are called perros (or dogs) because of their unscrupulous purchasing practices. However, Pachacuti works directly with artisans through every step of the process – weaving, dyeing, blocking and finishing. We ensure that as much of the final value as possible remains in the hands of the artisans themselves, not with intermediaries!
TAKING RESPONSIBILITY
The average age of our weavers is 58, so we must ensure this way of life is viable for future generations. Since our business began in 1992, we have worked tirelessly to preserve and encourage traditional hat weaving skills in Ecuador.
Therefore, Pachacuti works with weaving associations to break down the price of every style of hat. We calculate the cost of the raw materials, the dyes, the overheads, the labour and the profit margin. We pay a fair price, which is monitored through interviews to ascertain the local cost of living. The cañasta básica vital, (the Ecuadorian Government's monthly market cost of meeting basic needs for a family of four) is also a comparator.

We provide ongoing training and investment for tangible skills such as design development, weaving skills, costing of products/overheads and health and safety, and intangible benefits such as self-esteem and human relations.
Customer Reviews
Here are what our customers say.
Wow you reached the bottom
Most liked
Highest ratings
Lowest ratings
The review would not show in product details on storefront since it does not support to.